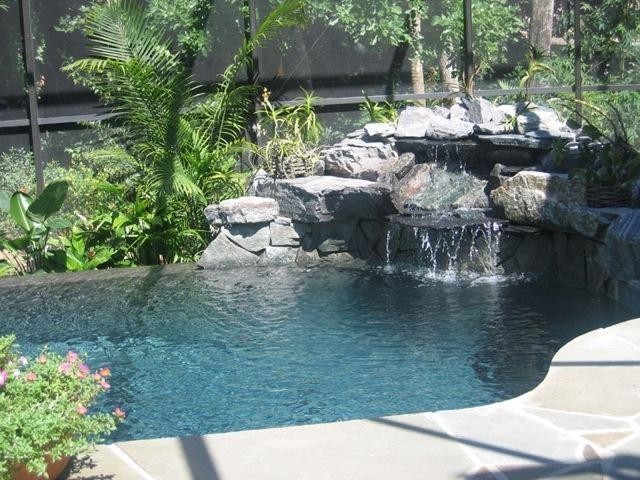 No more mixing, measuring and messing around with liquid or tablet chlorine again. Now you can automatically turn ordinary salt into a self-regenerating supply of pure chlorine for both pool and spa water that's clean, clear and luxuriously soft. Electronic chlorination has become the simple, safe and affordable alternative to using harsh, chemically-produced chlorine to sanitize pools and spas.
Unlike traditional chlorine treatments that require a regular routine of monitoring and replacing chlorine, electronic chlorination produces chlorine from common table salt. The key is our patented Turbo Cell®, a specially designed converter connected to the control unit. As water passes through the Turbo Cell, an extremely safe electrical charge turns the salt previously added to the water into fresh sanitizing chlorine which is then dispensed evenly throughout the pool. Just a teaspoon of salt per gallon is all it takes. Installation is quick, easy and suitable for any new or existing pool.
No chlorine odor, low operating costs, pays for itself, and is virtually maintenance free—electronic chlorination is the ideal alternative to traditional factory produced chlorine for soft, silky-smooth water.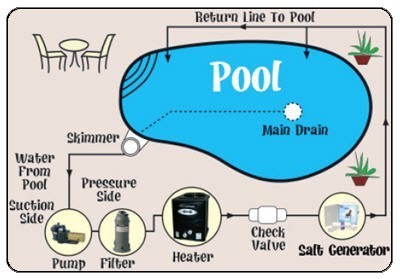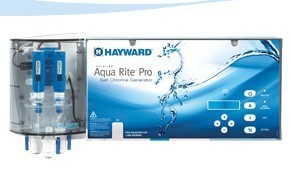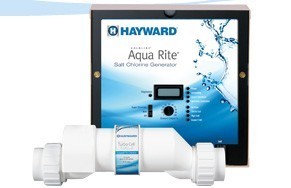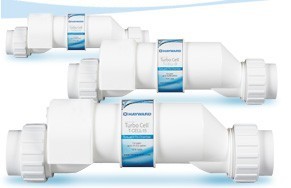 Professional-grade Aqua Rite Pro takes pool and spa sanitation and chemistry management to new levels, building upon the industry-leading salt chlorinator – Aqua Rite. This integrated solution automatically senses ORP and pH levels and dispenses a self-renewing supply of pure chlorine generated from salt, while controlling pH. Integrating chemistry automation with sanitization eliminates the need for an additional device on the pool pad and lowers installation costs. So now you get the most consistent water quality possible, water that's brilliant, soft and silky smooth, for the best possible pool experience.
Aqua Rite Electronic Chlorine Generators (also known as salt chlorinators) are the largest selling system in the world. They automatically produce pure chlorine every day while the pool is being filtered and distribute it evenly throughout the pool via the return jets. Aqua Rite generators use a low concentration of salt dissolved in the pool water (below the level of taste) to produce up to 1.45 lbs of chlorine daily, enough for all residential pools up to 40,000 gallons. They are also NSF certified and approved for use on commercial and public pools. They easily install on standard filtration systems, both for new construction and on existing pools.
Turbo Cells come in three sizes for in-ground pools – 40,000, 25,000 and 15,000 gallons. The three sizes enable you to right size your salt system for the most efficient and cost-effective chlorination possible.
The Turbo Cells automatically generate a self-renewing supply of fresh, pure chlorine for water that's clean, clear and luxuriously soft.
Phone Presidential Pools at 757-513-3271 for a free estimate today and get maintenance free swimming with a salt system for your pool!