Need a pump or filter replacement? Presidential Pools can help! We offer pump and filter replacements for inground and above ground pools for 1 1/2" and 2" plumbing lines and professional installation. Through our distributors we can find any pump or filter system you need from Hayward, Pentair, Jandy and others. Just give us a call at 757-513-3271 and we will get you a price on your pump or filter replacement.
When it comes to filters, Presidential pools recommends a sand filter for your pool. If you are thinking of changing your DE Filter consider a sand filter first. Backwash a couple of times a week for a few minutes and change the sand every other year and you are good to go! Click the filter below to read about Hayward Sand Filters
ProSeries™ SwimClear Cartridge Filters ProGrid TM DE Filter

ProSeries top-mount and side-mount sand filters utilize a precision engineered umbrella-fold self-cleaning lateral system to provide efficient flow and evenly distributed water for long lasting performance.
Swim Clear cartridge filters provide the most energy efficient flow and save up to 2,500 gallons of water per year by eliminating the need to backwash. Available in a wide variety of sizes to meet the needs of all swimming pool requirements.
ProGrid vertical grid D.E. filters provide superior water clarity, efficient flow and large cleaning capacity for pools and spas of all types and sizes. ProGrid combines high-tech features and a "service-ease" design for unparalleled filtration.
PUMP SERVICE
In some cases your pump can be repaired without a replacement motor. You could possibly have an impeller frozen up or a lose wire. For pump service we charge $75. Call us at 757-513-3271 BEFORE you replace your pump!
PUMP MOTOR REPLACEMENT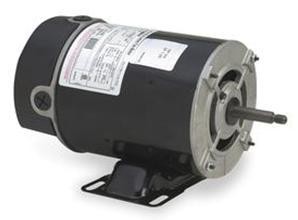 In many cases, if your housing is in good condition, Presidential Pools can replace the pump motor for about half the cost of replacing the entire pump.
Different contractors recommend different pumps when they build your pool. We normally recommend Hayward pumps because of the cost and the pump motor can be easily changed instead of purchasing a new pump. Presidential Pools can assist you in replacing any make or model of pool pump. Prices vary according to HP and model. Contact Presidential Pools at 757-513-3271 for pricing.
Above ground pump and filter systems are also available through Presidential Pools.