Concrete & Resurfacing
757-513-3271
Presidential Pools offers over 50 years of combined concrete experience and a team of concrete guys who come in and get the job done. Our company has provided homeowners throughout the Tidewater area with professional concrete services since the beginning. Pool decks and flat work is our specialty. We also have experience in exposed concrete, concrete resurfacing and stenciling services. Our flat work includes brushed concrete for driveways, patios, walkways, entrance ways, sidewalks, spa pads, driveway extensions, steps, stoops, parking pads, slabs, footers and foundations. Our concrete foreman alone has over 55 years of experience in forming and finishing concrete and Frank Gravatt, the owner of Presidential Pools has been working in the concrete field for over 35 years. When you contact Presidential Pools for concrete work, you can be assured of a professional job, perfect grade, quality finish and on-time completions EVERYTIME!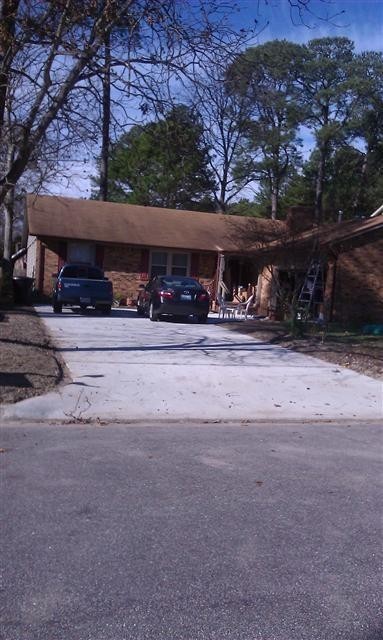 You may find resurfacing a cost effective alternative to replacing old concrete.
Concrete resurfacing is a process that will give your pool deck or patio area a textured renewal. Slightly unlevel concrete can be finished with a nice level surface. The spray coating will hide old ugly concrete and give a nice texture that will be much cooler to bare feet on hot summer days. The concrete has a painted finish with a choice of colors to match your outdoor color scheme.
Presidential Pools recommends the best resurfacing services in Tidewater.